Business Locksmiths Portland, OR – Expert Locksmith Services
Expert Locksmith Services understands very well how difficult it is for the business owners to make their company stay afloat and do well. After all, we are in the commercial sector as well. You would not want lock and key troubles to make your life even more difficult. As your most trusted business locksmith in Portland, OR area, you can depend upon us fully. There is no more need for you to go from one service provider to another looking for specific expertise. We provide everything that you might need under a single roof.
What makes us the best?
We do our job with integrity, with high responsiveness and technical knowledge that is almost incomparable in the area that we serve. When, you need a business locksmith with specialization in the most sophisticated locks and keys, think of us. We also double up as your security adviser, giving you the best market recommendation possible within your budget. From start-ups to established companies, our demand is equally high among every commercial setup. No more worries about your building security.
We handle the storefront of your company and the whole premises as your one-stop business locksmith solutions provider. Our firm covers everything right from the basic locks to installation of master key system. Some might want to move away from the standard lock mechanisms completely. For them, we have keyless entry system, magnetic locks, digital locks, and more.
A list of our comprehensive business locksmith service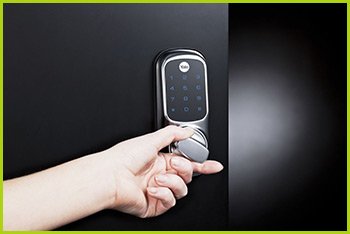 Lock opening solutions
Locks change for all types of brands
24-hour emergency services
Key making
Safe combination change
Security consultation
Eviction service
File cabinet unlock
Digital lock reprogramming
Digital lock servicing
Lock repair, installation
Rusty padlock removal
Push bar installation
Safe repair, unlocks
Mailbox lock change
Extensive service range for business clients
As your business locksmith, we know very well how much emphasis you give to the security aspects of your property. We ensure round-the-clock protection of the premises and all the assets through our security consultation. When you call us, we will delve into the current situation and give recommendations accordingly. Over 10 years of experience working as business locksmith for various clients, has given us an insight into your requirements. We have resolved issues for start-ups, small concerns, to enterprise grade companies.
Get first-hand experience of Expert Locksmith Services's business locksmith solutions! Call us on 503-403-6319 today.